The sugar made with cornmeal is called bonbon, which is a good quality and cheap confectionery for producing cakes. All kinds of wolfberry sweets produced with it have moderate sweetness and low price, which are popular. Enzymatic method of corn sugar technology, easy to learn and easy to master, suitable for family and professional households production, is a good way to transform food, investment, income, quick gains. The required equipment, raw materials and methods will be introduced as follows:

Add 50 kg of corn and 125 kg of water to the pan and mix well, then slowly warm it with a fire. When the pot temperature reached 30°C, add 150 grams of the 25,000 units of amylase warmed at 30°C to the pot and stir until the pot is cooked. The time from the addition of the amylase to the potting must not be less than 25 minutes, otherwise the amylase will not be saccharified. After the amylase was added to the pot, the cornmeal porridge in the pot became more and more loose (non-stick) and it succeeded.

Pour the cornmeal porridge into a jar, add cold water and slowly cool down to 70°C. Add 200 grams of 25,000 units of amylase that has been warmed and stirred. Stir the mixture and leave it to stand for saccharification. The time must not be less than 25 minutes. When the amylase is added for a certain period of time, the porridge surface begins to wriggle and gradually becomes clear. If the amylase fails or has a small amount, add some amylase to achieve the standard effect.

Put the porridge into the bag and squeeze out the syrup until it is chilled. Return the syrup that has been squeezed out to the pot for cooking. Use a large fire first. When you see a consistency, use a warm fire to prevent the pan and paste pot from rising. The greater the deuterium concentration, the more the finished product is when the syrup sticking on the stick is dropped in a sheet form.

Organic Clarified Goji Berry Juice concentrate is made from organc Goji Berry Juice. And the material of our organic berry juice is made from our own organic goji berry planted in our own farm. So we can promise all of our goji berry juice is organic and we can control the pesticide residue. We have the Letter Patent of clarified Goji Juice Concentrate because our president is diving into goji berry and goji products for many years. And we also want to abroad the culture of goji to all over the world. In addition, Organic Clarified Goji Juice Concentrate is usually used to add in other functional drinks.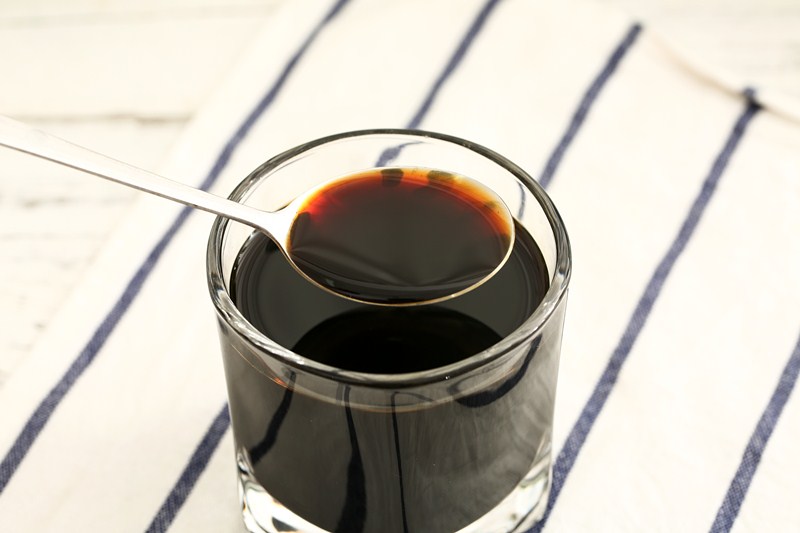 Appearance

1) Color: Brownish red or deep brownish red
2) Taste & Odor: Fresh Goji Berry juice taste and smell, no peculiar smell.
3) Histomorphology: The product is semitransparent, allowing a small amount of fine sediment after standing
4) Impurity: No visible foreign impurities


Physics & Chemical Specification

1) Brix(%): ≥45.0
2) Total Acid(g/100mLas Citric Acid): ≥0.8
3) pH: 3.5-4.1


Microorganism Specification
1) TPC (CFU/mL): ≤100
2) Yeast (CFU/mL): ≤100
3) Mould (CFU/mL): ≤10
4) Coliform (CFU/mL): ≤10


Additive

NO


Country of Origin

ZHONGNING, NINGXIA, CHINA


Package

1) Inner package is 200kgs aseptic bag, outer package is opening steel drum.
2) Inner package is 25kgs aseptic bag, outer package is opening steel drum.

Storage

Should be stored at room temperature in clean, cool, dry warehouse, prevent sun, rain, and not be stored with corrosive, toxic, and smelly item. With these conditions, product shelf life is 18 months. (suggestion: 5-8℃).

Organic Clarified Goji Juice Concentrate (Brix 45%)

Organic Clarified Goji Juice Concentrate,Popular Organic Clarified Goji Juice Concentrate,Healthy Organic Clarified Goji Juice Concentrate,Organic Clarified Wolfberry Concentrated

Ningxia Qixiang Biologic Foodstuff Co., Ltd. , http://www.qxgoji.com